Hardingham Equestrian now
offers fantastic full livery at a
beautiful yard in a scenic location,
set in 30 acres. Details here.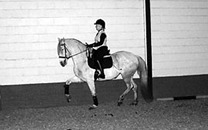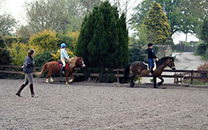 Linzi Hardingham
BHSAI Registered Instructor
"Understanding and evolving equine & rider partnerships"

Linzi Hardingham is a freelance instructor who trains clients on their own horses and ponies and is predominantly based in Bristol.

As well as being traditionally trained the BHS way, Linzi has gained a wealth of valuable knowledge and experience over the years, working in a variety of areas in the equine industry.

Linzi has a logical and holistic approach and is well known for thinking outside the box and finding an angle or a wavelength that horses and riders can relate to.

"I love that my job allows me to always be meeting new people and their horses. Whether you want to improve your competition results, enjoy your first ever lesson or achieve that next step up the confidence ladder. I cannot wait to get to know you and help you achieve your aims and dreams."

Linzi.